As we lead up the first half of 2017, it's a good time to evaluate the smartphones expected to launch this year. Apart from Apple and Samsung there are are few more devices which are going to launched nad may be they live upto teh expections.
This year Apple will be completing the 10th anniversary of its original iPhone and is expected to launch iPhone 8 or iPhone X in September.
According to various leaks and rumours, iPhone 8 is supposed to follow the latest bezel-less trend which means an edge to edge display in the next iPhone. You might be thinking about the placement of Touch ID. We think Apple might be shifting the fingerprint sensor beneath the screen whereas many rumours also suggest that Touch ID will be moved to back panel and may also house Apple's logo.
The next iPhone will also be coming up with flagship specifications like OLED 5.2 inch display powered by a new powerful chipset and 3GB of RAM.
It is expected to have loaded with significant change will be in the camera department. Apple is planning to come with some AR capabilities which hint that this iPhone will also be coming with a dual lens setup as seen on iPhone 7+ and it is supposed to be much better than the last one. It is also believed that Apple will be implementing the iris scanner in front camera which means enhanced security.
Recently, Apple had also announced iOS 11where it has as introduced One Handed Mode which means next gen iPhone's may have a bigger display.
It is anticipated that iPhone 8 may be be priced around $1000 ( Rs 76,000).
OnePlus 5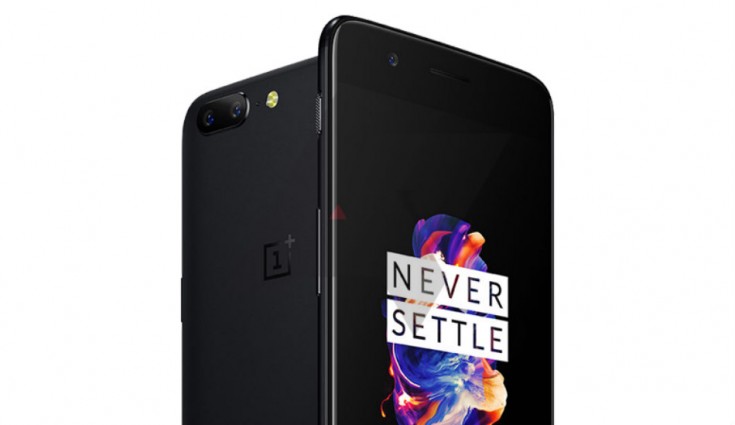 OnePlus has been able to beef up its fan following with OnePlus 3 and 3T. Now it will be hoping to gain similar traction with OnePlus 5.
Many render leaks, and rumours suggest that OnePlus5 will have a dual camera at the back and front. On the design front, it will probably be faithful to the reigning design sensibility of the year and will go with a vertical dual camera setup back and antenna bands as seen on iPhone 7.
As seen in many renders it is very unlikely that OnePlus will be following the ongoing trend of Bezel-less display and also there

is not a single mention of the change in dimensions and screen. Likely, it will be boasting a QHD display and will be 5.5 inch big.
Going by history, OnePlus is known to set a new benchmark in the specifications game with an affordable price tag. Following this trend, OnePlus 5 will be coming with Snapdragon 835 Mobile Platform coupled with 8GB of RAM and backed up by 128GB of memory.
Last year, USP of the device was the DASH charge which should see an upgrade this time, and battery capacity could also see an upgrade to 4000MAh as compared to last years 3300 Mah.
As far as pricing goes, OnePlus will is expected to be pricing it very aggressively against its contender's, and it is supposed to start at around $449 (approx Rs 29,000).

In India, it will be launching on June 22 while globally it will be coming up on June 20. If this, especially the pricing holds true, then the One Plus will be a device to watch and will justify its reputation as flagship killer.
Xiaomi Mi 6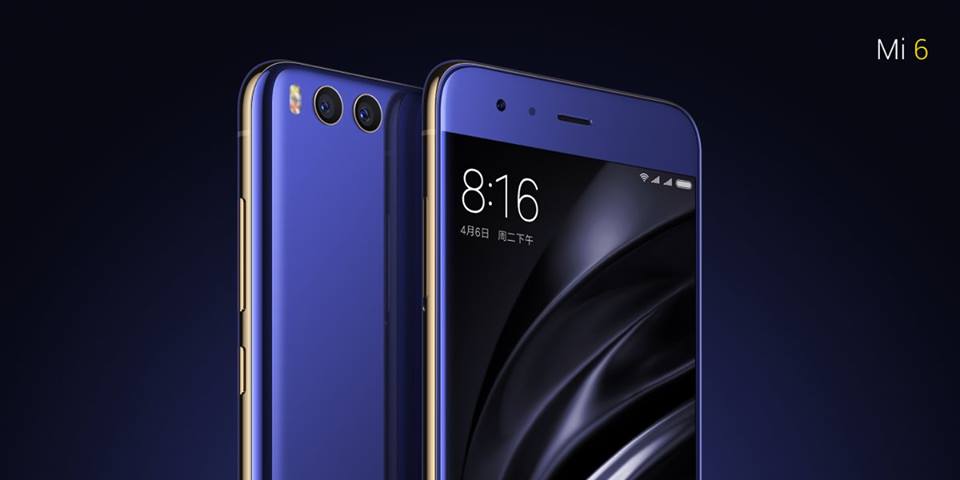 Xiaomi has a reputation for a broad range of products in its home market in China, but in India, the firm has taken it slow, launching select products. A month back Xiaomi has launched its flagship smartphone Mi 6 in China, but till now there is no news on India plans for the same.
Xiaomi has designed it elegantly. With 5.5 inch of screen size it comes with an FHD display with some bezels around it. It comes with a whole glass body which makes it look premium. With top of the line Snapdragon 835 Mobile Platform coupled with 6GB of RAM, It is ready to compete with its other competitors. It includes 8MP of the front camera along with dual 12MP lens setup at the back. One of the lenses has OIS which guarantees better video stability.
With about OnePlus 5 due to launch in eight days, Xiaomi is supposed to launch Mi 6 in India very soon.While pricing details about Indian market is still a mystery but in China, the base variant with 64GB of storage is priced at CNY 24,999 ( approx Rs 25,000) which goes high upto CNY 29,999 (approx Rs 30,000). Thus, unlike its popular Redmi Series, Xiaomi will be pushing for a higher range this time, and it remains to be strong if it dents the One Plus run.
Nokia 9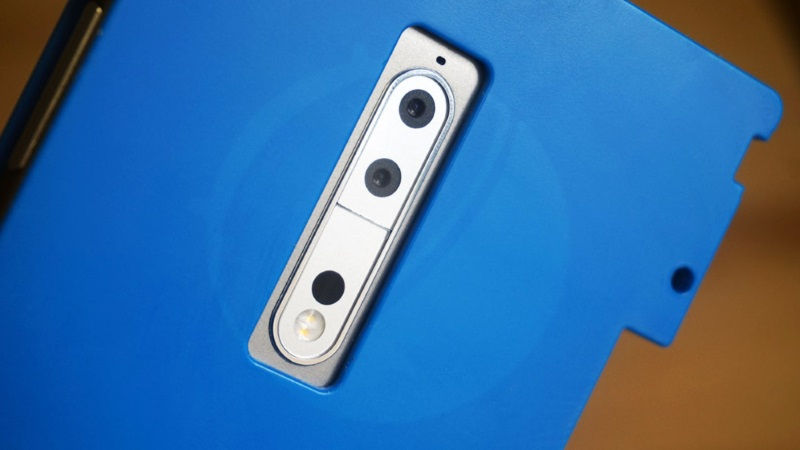 After the rebirth of Nokia under HMD, there are speculations that Nokia is working on a flagship smartphone namely Nokia 9.
As of now, we don't have that much information about its specifications and availability, but it seems to have high-end design and specifications according to many leaks and rumours. According to a freshly leaked benchmark report, this smartphone will have a 5.5-inch screen sporting a QHD display and will come with latest Snapdragon 835 along with 4GB of RAM and 64GB of storage. However, a GeekBench listing points toward whopping 8GB of RAM and 128GB of storage.
On the camera front, this smartphone can overrule others as some render also suggest a

pair of 13-megapixel cameras

at the back but till it's unclear that what type of implementation Nokia has been done with them whereas some reports also point at a 13-megapixel front camera as well.
On the software front, Nokia 9 might get an edge over others and will come with Android 7.1.2 which will surely get updated to Android O within months of its launch as Nokia has already confirmed that all of their smartphones will get updated to Android O as soon as possible.
As of now, we don't have any idea about it's pricing but it will be priced at a higher side and will be launching sometime in August or September.
Samsung Galaxy Note 8
After the Note 7 fiasco, Samsung took a long time to come with Galaxy S8 but that time surely worth it. S8's design just set a new benchmark in the market and created hype for bezel-less displays. But, we are all waiting for the next Note.
Galaxy Note 8 is supposed to follow Galaxy S8's design language and will have similar spec sheet as of S8. The only changes we have seen are the dual lens setup and on screen fingerprint sensor instead.
The only changes we have seen are the dual lens setup and on screen fingerprint sensor instead.
These are the most hyped smartphone which we might see later this year.